Voltclaws are nonconductive hand tools made by the Nonconductive Tool Company for electricians, contractors and Do-It-Yourselfers around the world. Patented technology integrating the latest material science and innovative engineering allow us to manufacture these special application tools that assist installers to handle electrical wires safely and efficiently. Learn more in this video!
"For any electrical work, having a nonconductive tool handy really just seems like a no-brainer. The Voltclaw only weighs a few ounces, and the ergonomic grip makes it comfortable to hold and move around. Having the ability to push, pull, and bend wires without being subject to metal's high conductivity make this item a worthwhile investment. Speaking of cost, both models are relatively cheap at under $20 a piece, which seems like a small price to pay for added peace of mind. The Voltclaw definitely provides a safer and more functional alternative to sticking a screwdriver, or your fingers, into a circuit box."
"...as soon as I put the Voltclaws in my belt I found a use for them almost immediately"
"I never liked putting metal tools on electrical wires. It never felt safe. Thank you Voltclaw. You Rock."
"I love it! I bought a set for my whole crew. We're keeping them safe"
"I was working in an over-crowded junction box when I saw a bare wire that was close to the inside metal edge. I reached in with the Voltclaw Multi-Gauge. It worked perfectly. I live to tell the tale"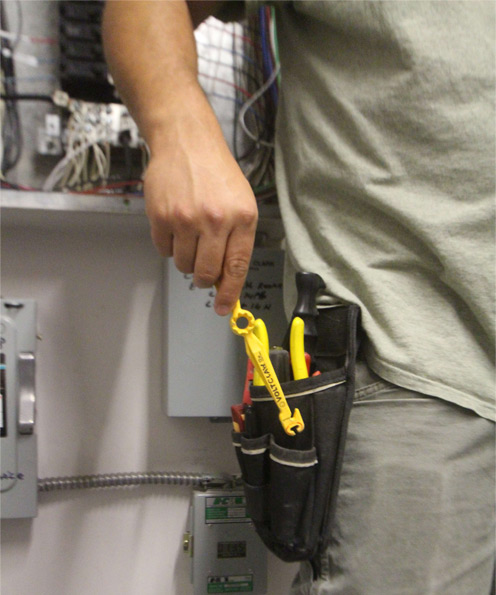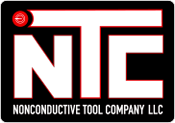 Voltclaw is a product of the Nonconductive Tool Company
The Nonconductive Tool Company, LLC is committed to creating and manufacturing tools that help keep electricians safe and able to perform their functions to the highest level of their abilities.
In our Southern California facility, we put our products to the test to guarantee their durability, strength and optimal performance, incorporating the latest material science and manufacturing methods.
Great care should always be taken when working on electrical circuits. In case an electrical circuit is accidentally turned on while working on it the VoltClaw significantly decreases the odds of being electrocuted.
Most metal electrical tools can damage the insulation which protects the copper wire. When bare copper is exposed it greatly increases the chances of electrical malfunction or serious injury.
The soft and smooth edges of the VoltClaws allow an electrician to safely bend and move the wires without damaging the insulation.
Even simple tasks like reaching into a light pole to pull out the wires are made significantly easier and safer with the VoltClaw.
Using two VoltClaws, one in each hand, is a very safe way to work. Of course always turn off the electrical circuits before working on them, but this technique completely detaches the user from live and potentially deadly electrical currents.